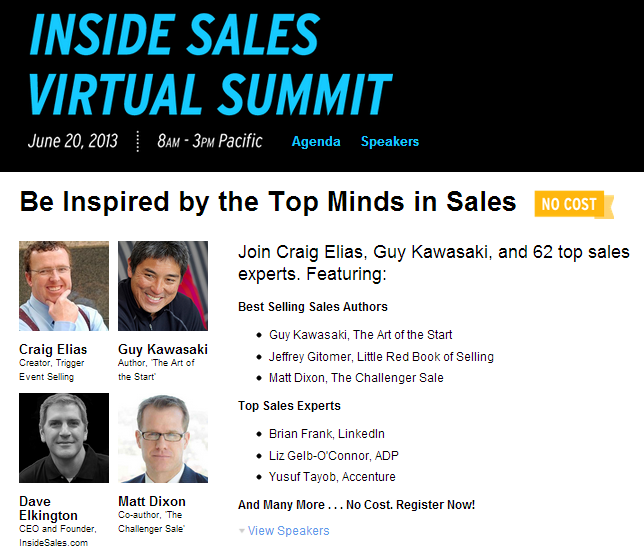 Complete the form below to access the recording and the handout from the webinar How to WIN THE SALE 74% Of the Time
This 30-minute webinar was one the most attended and most highly rated sessions of the Virtual Sales Summit.
It shares how the first in wins most of the time and how you can be the first one into upcoming opportunities.
The Virtual Sales Summit had over 12,000 registrants and featured 62 speakers, including Jeffrey Gitomer, Guy Kawasaki, and Jill Konrath and many other well-known authors and respected subject matter experts.